Fatal Flaw features cello playing of Christopher
Posted on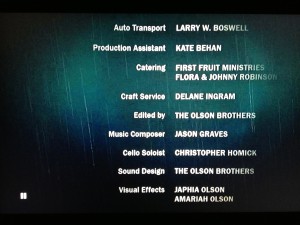 Christopher is featured playing cello on the soundtrack of the short film Fatal Flaw (2008). Original music composed by Emmy Award Winner Jason Graves.
After the ultimate interrogation, a flawed man faces his own execution. Jonathon Ridecher is an average man living beyond his means but has now made the ultimate gamble. Ridecher is about to be held accountable for his choices. Imagine being interrogated by someone who knows the truth about everything you've ever done…in your life. There is no way out for us…Or is there?
Cello solos can be heard on Losing the Bet, Childhood Flashback, Finale, and End Credits.